iBeacons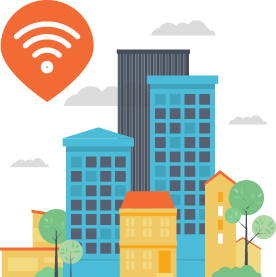 GPS signals have trouble penetrating the steel and glass of buildings, which prevents reliable indoor location services. Apple's iBeacon micro-location standard solves this problem.
With proximity of just few meters or even less, iBeacons enable micro-location context marketing, presenting the right content in the right place to the right person at the right time.
NTH Group's members (SwissDigital and SwissSavior) developed own HW and SW uniquely combining iBeacons with powerful digital sensors and easy to integrate SDK. The complete back-end and HW integrated solution is intended for industry with high quality demands and ability for full customization, ranging from HW customization to proprietary services development.
We provide geofencing, secure proximity, location-based messaging, analytics and reporting controls. Our mobile Client SDK makes beacon integration with your app seamless and simple supports transmission of the content you send and the analytics you receive.
For more information contact us or visit  www.swissdigital.ch.