VAS providers
Customized VAS services – you have the idea, we do the rest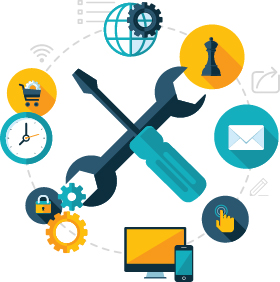 NTH Group has been an international VAS solution & service provider since 2001. We partner with 100+ media companies and VAS providers as a B2B exclusive technology and operations full service provider. With own in-house products, frameworks and platforms we are able to deliver on-demand end-to-end customized solutions (including consulting & ideas, concepts, specifications, design, development, test and implementation in our own or client's data center). Once in service, we provide 365/24 operations, management, support and professional end user customer care.
We provide services incorporating many elements, including Direct Operator Billing, SMS, MMS, IVR, Mobile Internet, Mobile applications, streaming and back-ends including advanced CRM and user wallet.  Advanced Service logic platforms enable us to provide the shortest time of service integration with external platforms and systems.
We offer:
Variety of service types: games, voting, IVR based services, social networks, content subscriptions, video on demand etc.
Multiple payment methods (onetime or recurring) and locally optimized payment flows
Consulting, concept and realization for monetization for content owners and media houses
Capability of hosting in our own international carrier grade data centers
All services and solutions possible as white label
All services include advanced business analytics, providing deep insight into service performance serving as foundation for decision-making and service optimization.
More information on how NTH Group can help VAS businesses can be found on the websites below.