15 steps to promote your mobile app for free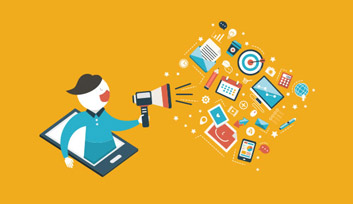 What makes a mobile app successful? It's not enough to have a great idea. What you need to really nail it is a significant base of active end users and in order to attract them employ a solid app promotion, that you can do for free.
Taking into consideration how big the app market is (over 2 million apps in App Store and Play store combined) and the nature of the international market itself with fierce competition, we can say that aiming for success is a real challenge.
When thinking about best ways to promote your app, don't think only about paid advertising and spending money immediately. There are so many ways to promote your mobile app for free, and we will present some of them in this blog post.
Build a website
It should be a one-page web that will showcase your app, and have links that lead to the store where users can download the app. Include beautiful screenshots, video and app description that will capture user's attention.
Build a mobile friendly website
I'm sure you won't forget to make your website mobile friendly, since your users are more likely to search for your app from their mobile.
Add blog to your website
Explore topics that your audience will like to read about. This will make them come back to your website.
Create social media pages and share your content
Create a page on Facebook and a profile on Twitter. Create "shareable" content (infogaphics, videos, educational content, white papers, case studies, etc.) and get involved in discussions, especially on Twitter.
Find the relevant hashtag
People are searching topics by hashtag, mostly on Twitter, to a lesser extent on Facebook. Find the one that is relevant for your app, and start discussions.
Get influencing bloggers and journalists to help
Find journalists that write about topics related to your app and ask them to feature it in some of their posts. Present your app with end users in mind, don't talk about how great your app is, show them why users would find it interesting.
Think locally, act globally
Find the most popular tech/IT websites in different countries and contact them. Send them a press release with beautiful screenshots and text that is focused on the user aspect of your app. They don't want to know about how great your company is, so shift the focus to your app and its appeal to the mobile users.
Apply for competitions
Find app competitions and apply. If you win, you will get free media coverage.
Nurture and grow your email base
Add "subscribe to our newsletter" on your website from the beginning and start collecting email addresses. Prepare a newsletter and start sending it to the e-mails in your list. Make sure you provide valuable and attention-grabbing content so they don't unsubscribe.
In-app social share
Allow people to share things from within the app to get bonuses, or win some points, or just for fun :).
Ask people to rate your app at the right time
If it's a game, ask people to rate the app after they have achieved a high score. They will be more willing to share their great results with their friends. If it's not a game, request a feedback only after the user has spend some time using the app. The idea is to use a simple question that will ask for their feedback, and not just rating.
Find opportunities to present your idea
Search for events near you where you can present your idea and your product. There are many events organized by different non-governmental organization's in different cities.
Think about alternative app stores
Don't think about Play Store and App Store only, consider alternative app stores like:
Work on App Store Optimization
App Store Optimization (ASO) is SEO alternative for mobile apps. Invest time to study the best practices and then implement specific actions for higher app rankings. KISSmetrics have a comprehensive section dedicated to ASO. Also check out this piece on TheNextWeb.
Dedicate daily time for learning new tips
Doing regular research could go a long way towards unlocking a potential you didn't know existed before. Join online communities related to your area of interest and spend at least 30 minutes a day Google-ing and reading new advice from popular sources and other app owners.
Don't forget to create an application that people will love to use! Word of mouth advertising still works great.
This post originally appeared on Mocopay blog.